You are a professional.

By creating your account near murano.nu, you can make order and obtain our professional rates. We ask you to fill the jointed document and to send it to us.
After checking, we will validate your request for inscription and send to you Login and Password to see our catalogue : This catalogue is in rebuilding.

All the products are made in the Murano workshops and are handmade manufactured.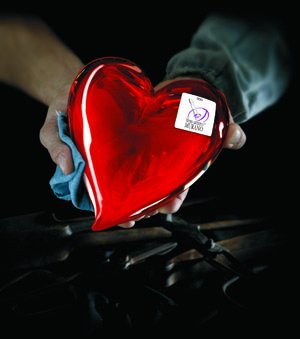 For all sending, each jewel is protected and each one of them has a certificate of authenticity and its necklace. (as presented on the website).

Each item is original. That is why you will always have differences in quantity of color, quantity of gold/silver leaf, for each jewel. For each order, we have stocks but for the majority, we make manufacture with each order. That is for this reason which we have delivery periods varying from 20 days to 2 months. Exceptionally. sometimes less time.

We do not ask installment to make manufacture. Just the payment before delivery.

The minimum amount by order is 305 euros (without the sending).

As soon as the order is ready, we send to you a proforma invoice with the transport costs. The transport costs are calculated according to the weight of your order. To sending in « Colissimo » registered.

We await confirmation of your payment before to send the goods in expedition. Payment by bank transfer (Iban code and swift code).

Each delivery will be accompanied by 5 invoices excluding VAT. (With VAT in France).

Summary to carry out an order :

1.You fill the order document. (joined to the catalogue). To send by fax 00 32 9 22 40.410 or by email to. professional@murano.nu.

2.We send you a proforma invoice accompanied by the delivery periods.

3.You confirm or modify your order .

4.We contact you when the order is ready.

5.You carry out the payment transfer.

6.We send you the goods.